Reading multiple books at the same time is something that I've developed over the years. I'm not sure where it started, actually. Maybe it started as a child when I gathered Shonen Jump magazines and read manga chapter by chapter a month, or in high school when I would check out books of different types every week. It's one of the things that I started to notice, especially when I look at my Goodreads home screen and see that I've been "currently reading" about five books since last year.
And, of course, I'm not going to stop that habit anytime soon.
So, here are the books that I am currently reading this week, and hopefully I'll finish one by next week: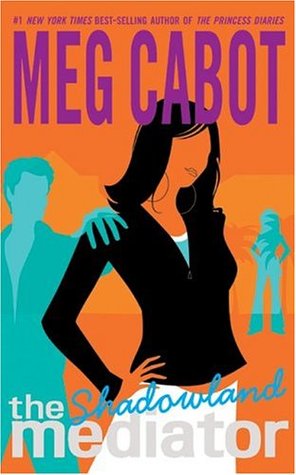 (image from Goodreads)
Shadowland (The Mediator #1) by Meg Cabot
Suze is a mediator — a liaison between the living and the dead. In other words, she sees dead people. And they won't leave her alone until she helps them resolve their unfinished business with the living. But Jesse, the hot ghost haunting her bedroom, doesn't seem to need her help. Which is a relief, because Suze has just moved to sunny California and plans to start fresh, with trips to the mall instead of the cemetery, and surfing instead of spectral visitations.
But the very first day at her new school, Suze realizes it's not that easy. There's a ghost with revenge on her mind … and Suze happens to be in the way. (from Goodreads)
This is a book series that I am borrowing from a friend that I really need to get back to her, since I've had it for a good month…or two. (sorry Jess)
(image from Goodreads)
A Gathering of Gargoyles (Darkangel #2) by Meredith Ann Pierce
Aeriel has broken the spell on the vampiric darkangel known as Irrylath and returned him to his human form, but the White Witch continues to haunt his dreams. To save her love and the world they live in, Aeriel sets off on a quest across the Sea-of-Dust, to solve a mysterious riddle and gather six magical steeds. Pursued by the White Witch and haunted by her six remaining darkangels, the former slave girl seeks out an ancient oracle who may help her find a way to defeat her enemies. (from Goodreads)
I read the first book in high school and was upset when the library didn't have the other books, so imagine my joy when I found it in used condition at Hastings. I reread the first book and am raring to continue the journey.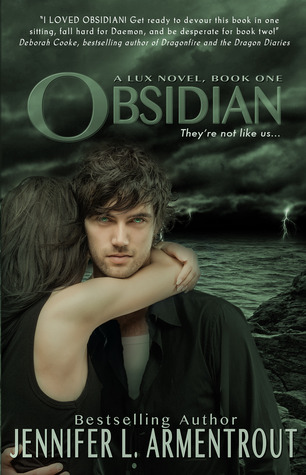 (image from Goodreads)
Obsidian (Lux #1) by Jennifer L. Armentrout
Starting over sucks.
When we moved to West Virginia right before my senior year, I'd pretty much resigned myself to thick accents, dodgy internet access, and a whole lot of boring… until I spotted my hot neighbor, with his looming height and eerie green eyes. Things were looking up.
And then he opened his mouth.
Daemon is infuriating. Arrogant. Stab-worthy. We do not get along. At all. But when a stranger attacks me and Daemon literally freezes time with a wave of his hand, well, something… unexpected happens.
The hot alien living next door marks me.
You heard me. Alien. Turns out Daemon and his sister have a galaxy of enemies wanting to steal their abilities, and Daemon's touch has me lit up like the Vegas Strip. The only way I'm getting out of this alive is by sticking close to Daemon until my alien mojo fades.
If I don't kill him first, that is. (from Goodreads)
I got this as a good e-book deal and started reading it on vacation back in January. I've been trying to get back into it, but I don't know how this one is going to turn out. It's definitely different from the usual reads I have.
I'm hoping to finish at least one of these books by the end of the week, but knowing how slow I am, I'll just have to see.