Last week, I presented three books that I was reading, and I had no idea which ones were going to be finished by this Monday. The three books were A Gathering of Gargoyles by Meredith Ann Pierce, Shadowland by Meg Cabot, and Obsidian by Jennifer L. Armount.
The that were completed were *insert dramatic drumroll here*: A Gathering of Gargoyles and Obsidian
The one that was left behind: Shadowland.
My friend has the right to maim me for not reading her books fast enough.
So, Shadowland is going to return to multi-reading while the other two go on the shelf to sit in all its glory.
The only reasons I think why those two were completed was because A) A Gathering of Gargoyles was halfway done, and B) Obsidian was on the Kindle, meaning I could read it at night without having to cross my room to flick on a light. I'm only two chapters into Shadowland, so it'll take me longer to finish that one.
So, now for another round of Multi-Reading Monday: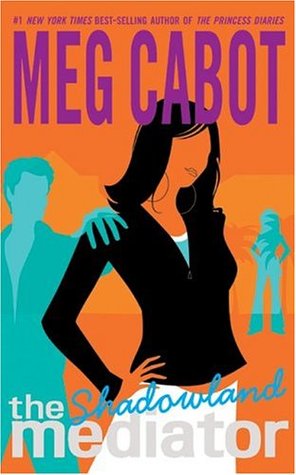 (taken from Goodreads)
Returning: Shadowland (The Mediator #1) by Meg Cabot
Suze is a mediator — a liaison between the living and the dead. In other words, she sees dead people. And they won't leave her alone until she helps them resolve their unfinished business with the living. But Jesse, the hot ghost haunting her bedroom, doesn't seem to need her help. Which is a relief, because Suze has just moved to sunny California and plans to start fresh, with trips to the mall instead of the cemetery, and surfing instead of spectral visitations.
But the very first day at her new school, Suze realizes it's not that easy. There's a ghost with revenge on her mind … and Suze happens to be in the way. (Goodreads)
I swear, I'm going to read this entire series at some point, or risk upsetting one of my dearest friends.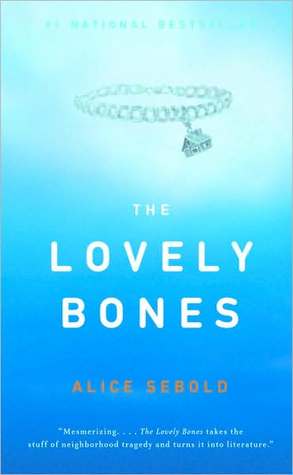 (taken from Goodreads)
The Lovely Bones by Alice Sebold
The Lovely Bones is the story of a family devastated by a gruesome murder — a murder recounted by the teenage victim. Upsetting, you say? Remarkably, first-time novelist Alice Sebold takes this difficult material and delivers a compelling and accomplished exploration of a fractured family's need for peace and closure.
The details of the crime are laid out in the first few pages: from her vantage point in heaven, Susie Salmon describes how she was confronted by the murderer one December afternoon on her way home from school. Lured into an underground hiding place, she was raped and killed. But what the reader knows, her family does not. Anxiously, we keep vigil with Susie, aching for her grieving family, desperate for the killer to be found and punished.
Sebold creates a heaven that's calm and comforting, a place whose residents can have whatever they enjoyed when they were alive — and then some. But Susie isn't ready to release her hold on life just yet, and she intensely watches her family and friends as they struggle to cope with a reality in which she is no longer a part. To her great credit, Sebold has shaped one of the most loving and sympathetic fathers in contemporary literature. (Goodreads)
I started this book after a project regarding banned books week, and I just got bored of it 3/4 of the way through. I should be able to finish it by next week, if I don't feel bored by it again.

(taken from Goodreads)
That Summer by Sarah Dessen
 For fifteen-year-old Haven, life is changing too quickly. She's nearly six feet tall, her father is getting remarried, and her sister—the always perfect Ashley—is planning a wedding of her own. Haven wishes things could just go back to the way they were. Then an old boyfriend of Ashley's reenters the picture, and through him, Haven sees the past for what it really was, and comes to grips with the future. (Goodreads)
I found this at a Books A Million for a "Buy one get one free" deal, and decided to pick it up. It's less than 200 pages long, so it should be a quick read for me.
There's the three for this week, let's see which ones make a return and which ones I actually finish.